News & Events
We have a vibrant seminar series and an energetic research faculty. You can visit our Division's website for more details on the seminars. 
Fall 2020 Graduate Programs Leadership Changes
| | | |
| --- | --- | --- |
| |    | On behalf of the Division of Biostatistics and Bioinformatics, we would like to express our gratitude and appreciation to Dr. Loki Natarajan!  Dr. Natarajan served as Graduate Programs Director for the past 5 years with incredible dedication to our students' success. We wish Dr. Natarajan all the best as she focuses on her research and teaching commitments.  We are excited to have Dr. Florin Vaida taking on the role of Graduate Programs Director and Dr. Lin Liu as MS Program Director effective October 1, 2020 |
Summer 2020 Activities
Six (6) of our PhD students were hired for internships this summer.  Congratulations to Ruifeng Chen, Ruohui (Matt) Chen, Serene Jiang, Wenyi Lin, Jinyuan Liu, and Tyler Vu (pictured left to right below) for your accomplishments.  
PhD candidate, Brian Kwan, was nominated and selected for UC San Diego's Summer Graduate Teaching Scholars Program, which

provides excellent opportunities for advanced graduate students to obtain faculty-mentored teaching experience

.  Our Division's robust relationship with the Math Department allowed Brian to teach their precalculus (MATH 4-C) course for the summer session I. When reflecting on his first instructor-on-record experience, Brian writes "it was a rewarding experience that taught me the true nature of balancing scholarship, teaching, and service. Although teaching remotely wasn't what I had in mind, the experience prompted me to look within myself more than ever and discover strengths and weaknesses I didn't know I had as an instructor." Congratulations Brian!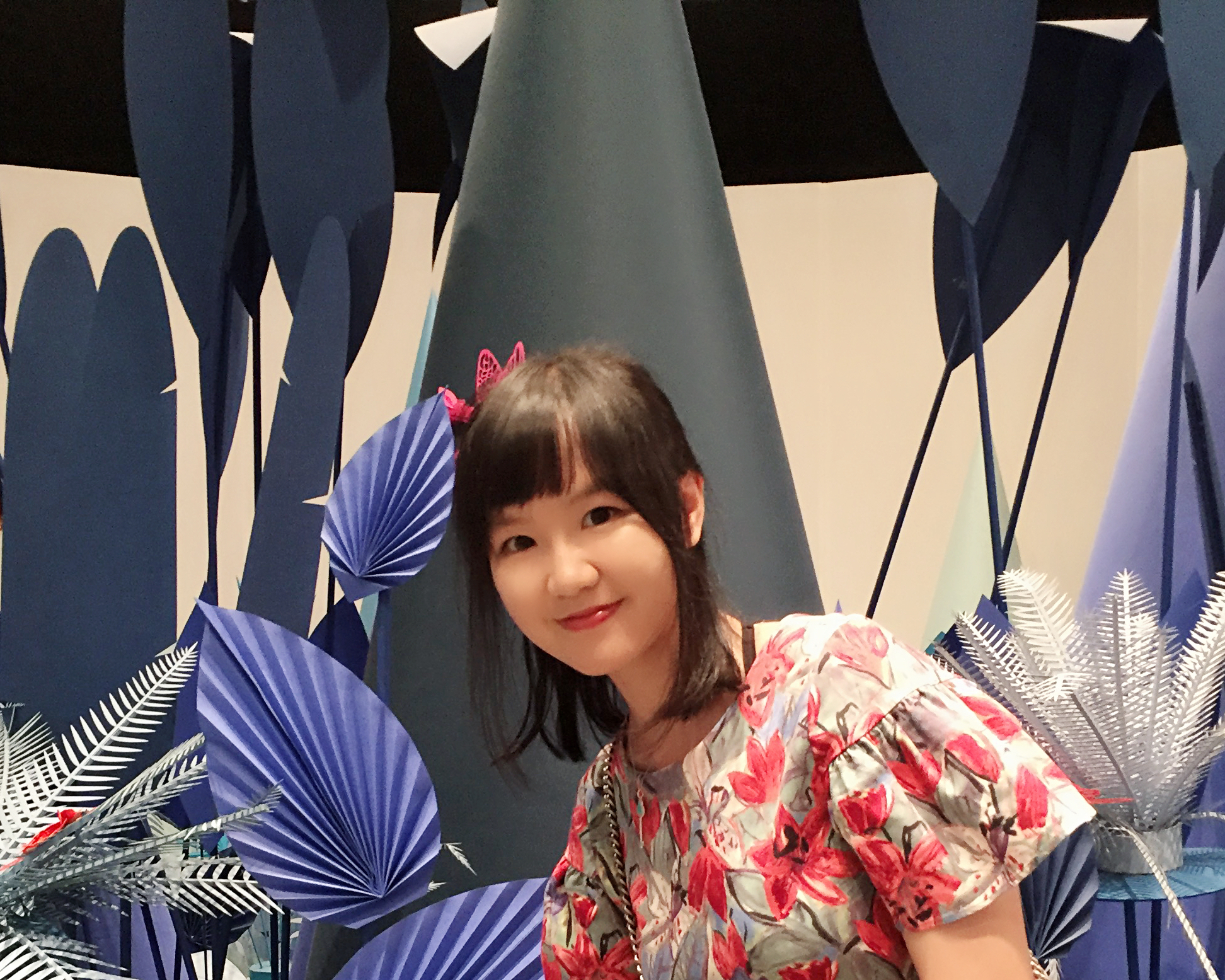 2nd year student, Jinyuan Liu (pictured above), has been named the "Clinical Statistics Intern" with Bayer Pharmaceuticals for the summer of 2019.  Congratulations, Jinyuan!

3rd year student, Brian Kwan (pictured above), was awarded the Lester R. Curtin Award and will be traveling to the 2019 Conference on Statistical Practice (CSP) in New Orleans, Lousiana, February 14-16, 2019.  You can learn more about Brian and his fellow CSP travel grant winners here. Congratulations, Brian!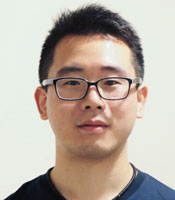 3rd year student, Yuqi Qiu (pictured above), has been named the "2019 MRL Biostatistics Intern" with Merck Sharp & Dohme Corp (better know as Merck). His work will be with a group that focuses on Neuroscience and Oncology.  Congratulations, Yuqi!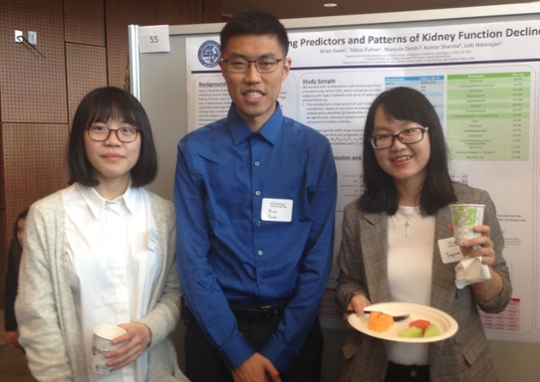 Brian Kwan (pictured center) a third year Biostatistics PhD student, has been awarded a prestigious 5-year National Science Foundation Graduate Research Fellowship Program (GRFP) for 2018. This competitive program in STEM fields has about a 10% award rate. Look for an upcoming article in AMSTAT news describing the NSF GRFP program.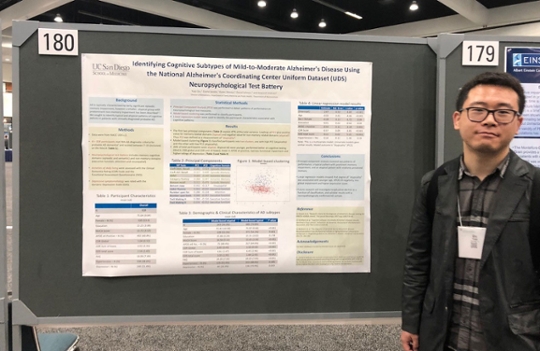 Yuqi Qiu, a third year Biostatistics PhD Student, presenting his research in Alzheimer's at the American Academy of Neurology's Annual Meeting in Los Angeles, April 2018.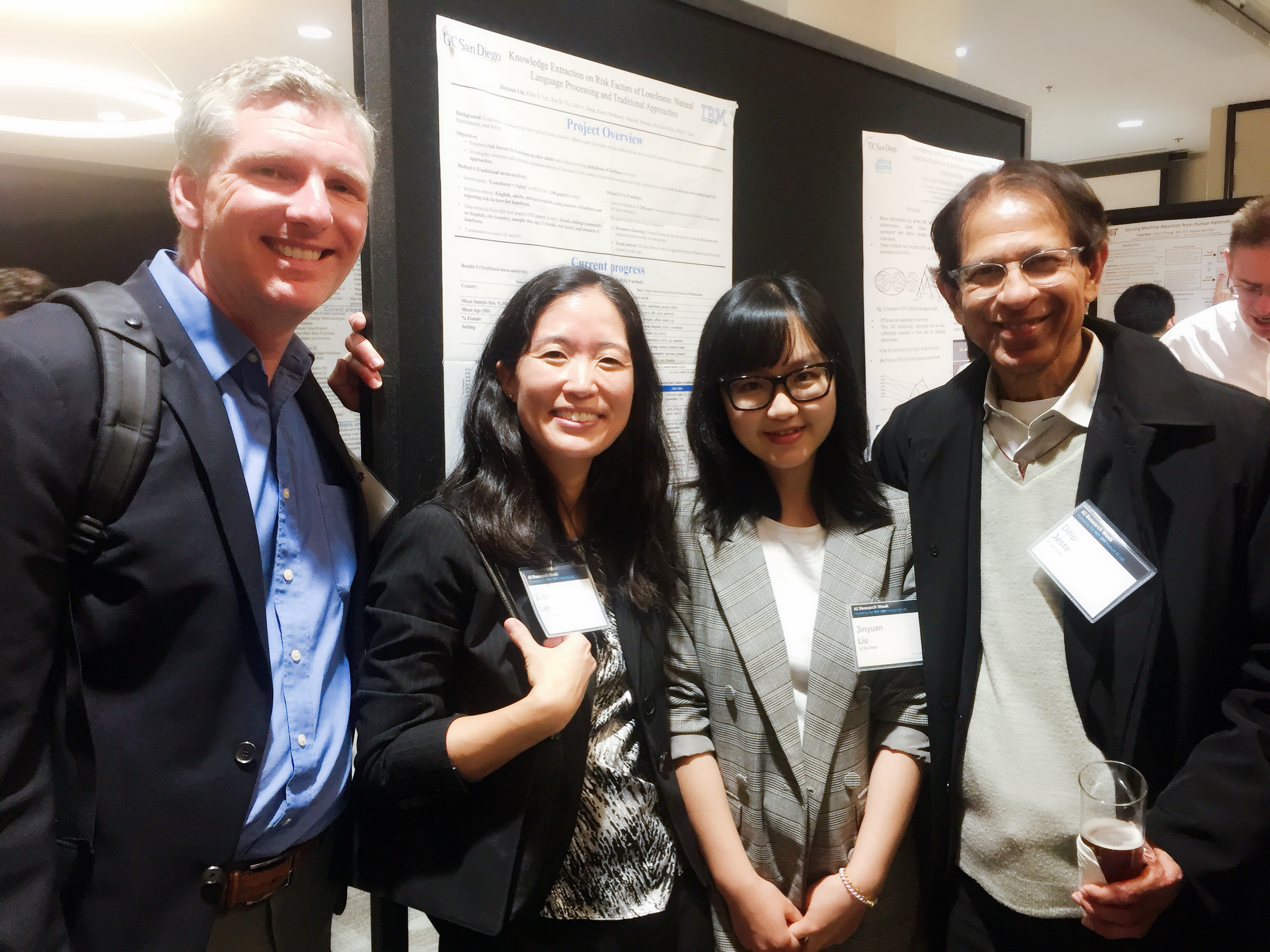 Jinyuan Liu (pictured third from left) second year Biostastistics PhD Student, presenting her research at the 2018 AIHN Meetup and Artificial Intelligence Horizons Colloqium.  Her research "Knowledge Extraction on Risk Factors of Loneliness: Natural Language Processing and Traditional Approaches" compares the risk factors of loneliness using traditional meta-analyses and Natural Language Processing methods.  (Also pictured her mentors/collaborators, from left to right: Dr. Colin Depp, Dr. Ellen Lee, and Dr. Dilip Jeste)